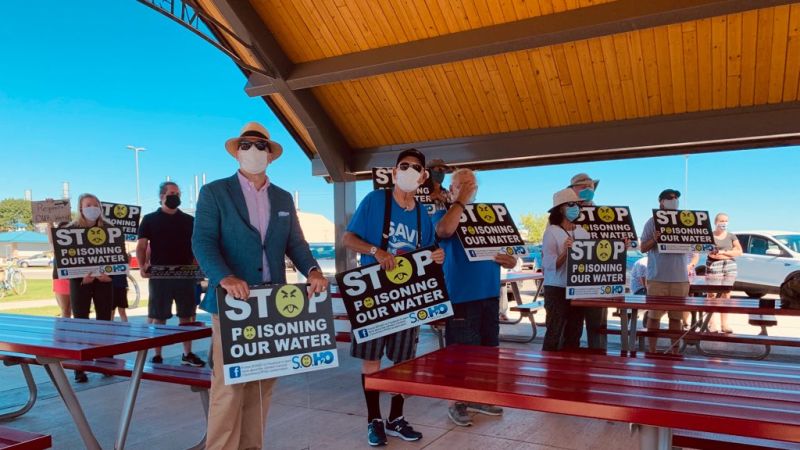 On August 11th, EPA Administrator Andrew Wheeler made a special trip to Marinette to announce that, after 30 years of pollution cleanup, the lower Menominee River has been removed from a list of the 43 most polluted places on the Great Lakes.
It is important to note that this delisting deals entirely with environmental damage from historical pollution from coal tar, paint sludge, and arsenic from Ansul/Tyco/Johnson Controls, and has nothing to do with our current PFAS contamination crisis.
I joined many local citizens in attendance to remind Mr. Wheeler that, thanks to Tyco/Johnson Controls, Marinette is home to the Country's third largest PFAS contamination investigation and the Federal EPA still hasn't developed regulations for the PFAS in our air, lakes and rivers, or drinking water after decades of study. We were there to decry the lack of action at the State level, and to ask for PFAS regulation to begin in earnest at the Federal level.