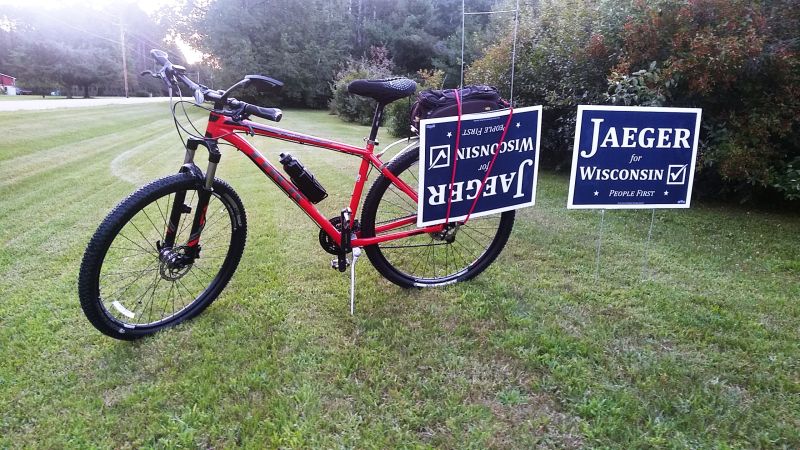 Three more yard signs delivered in a 12-mile loop near my house.
Thank you very much to everyone who has requested a sign already - I appreciate all the support!
If you live in AD89 and would like one of my union-made signs for your yard, please fill out the Sign Request Form over on my campaign website: https://www.jaegerforwisconsin.com/cms/yard-sign-request/ and we will deliver one (by bike or by car).
Thank you for helping spread our shared message of bringing People First politics back to the State Legislature.