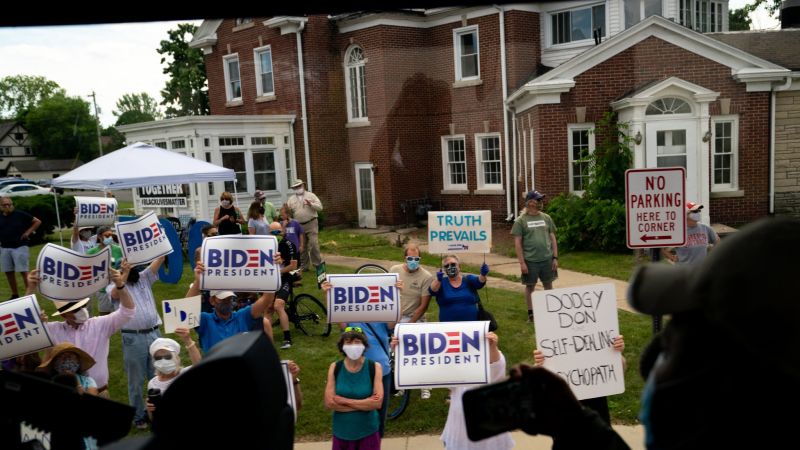 Last week when the President was in town the Marinette County Democratic Party held a pro-BLM/pro-Biden voter registration info event.
We had a great turnout and spoke with a lot of great people--our democracy is strongest when everyone is allowed to participate in free, open, and fair elections.
Yesterday, a photo of our event was published in the New York Times. (You can see me in the lower left in a pink shirt and straw fedora.)
Thank you to everyone who attended, and to those who helped organize the event!