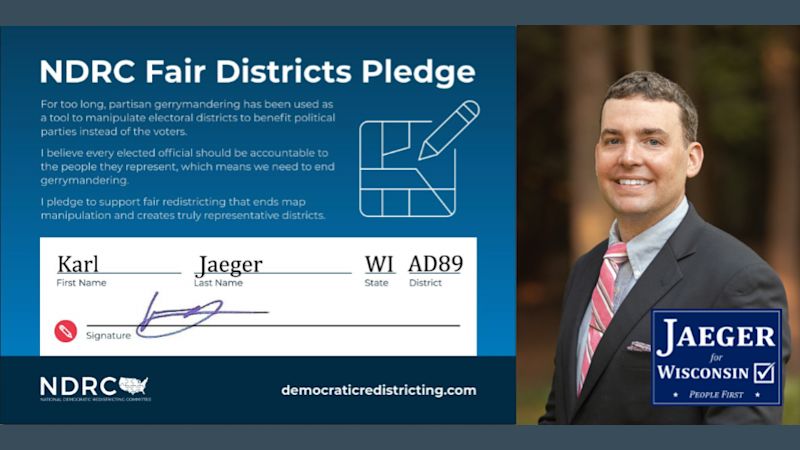 Voting is a fundamental right—our democracy is strongest when everyone is allowed to participate in free, open, and fair elections.
Today, I took the National Democratic Redistricting Committee's pledge to support fair districts and end manipulation. I stand with the NDRC and Eric Holder—now is the time to end gerrymandering because politicians shouldn't pick their voters, voters should choose their representatives.
Over the last few years, 51 Wisconsin counties, representing almost 80-percent of the people of Wisconsin have passed resolutions or referenda supporting nonpartisan redistricting in our state.
My incumbent opponent, John Nygren, does not support non-partisan redistricting. Unfortunately, he and the other twelve Republican members of the Joint Finance Committee removed non-partisan redistricting reform from Governor Evers' 2019-2021 biennium budget proposal. Wisconsin voters should choose the people who represent them, not the other way around, and Republicans need to be held accountable for their unconstitutional partisan redistricting.
I support an independent process to draw legislative district maps to ensure that the next redistricting process results in fair maps for the next decade.