Our schools should have the resources they need to prepare our children to be engaged, active citizens of the 21st century, and to keep them healthy as we determine the best way to safely reopen in the fall.
When our schools reopen this fall, they will be faced with increased costs to keep our kids and their staff safe. Unfortunately, 43 Republican members of the Legislature are opposing federal funds from the HEROES Act that will help Wisconsin schools. They are not representing the best interests of our school districts or our students—instead they're voting down ideological party lines regardless of how it will impact local schools. The health and safety of our children and teachers should never be a partisan issue. I will always put our kids and our schools first.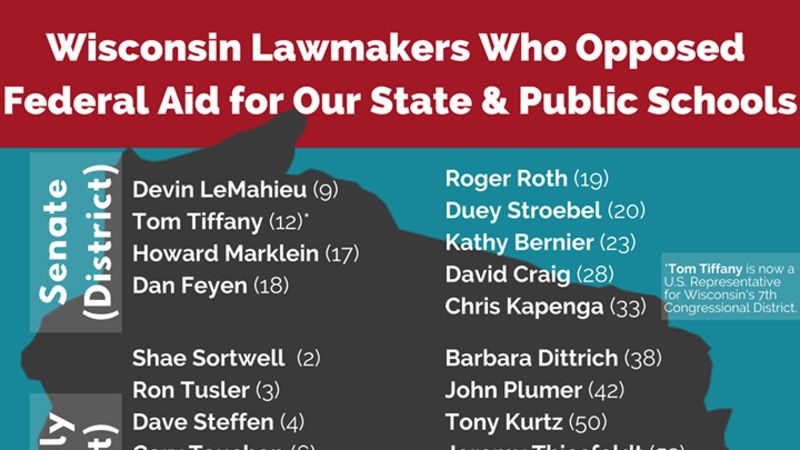 What you can do right now: Call on your state and federal representatives to support Wisconsin students by demanding they support the passage of the HEROES Act.